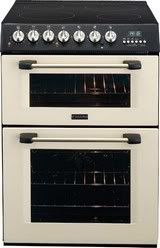 Odd week this. On Sunday my cooker exploded - nothing serious but needing a new element. Long boring story ensues about fly-by-night repairman ripping me off for a callout charge and trying to extort more money to come back and do the repair; heated telephone exchange (not as much fun these days - I definitely am getting old!) - upshot of which cutting my losses and calling in manufacturer's engineer.
Weather has been bitter and miserable, and dog managed to lose his dog-tag so I had to track down a substitute.
Son at university discovered his overdraft facility was £200 less than he'd been told and he had no money left.
Just when I was starting to give up on February and go back to bed for the rest of the winter I received a letter from an agency. No, not one of the ones I just subbed to, although that's what I first assumed. This was from the second batch I sent out in early November - three months ago - and I'd given up on. And get this - they wanted the Full!
Needless to say I'd printed it off and got to the Post Office before you could say "return postage". So now that's two fulls out there in Submission Land. Maybe February won't be such a lousy month after all...