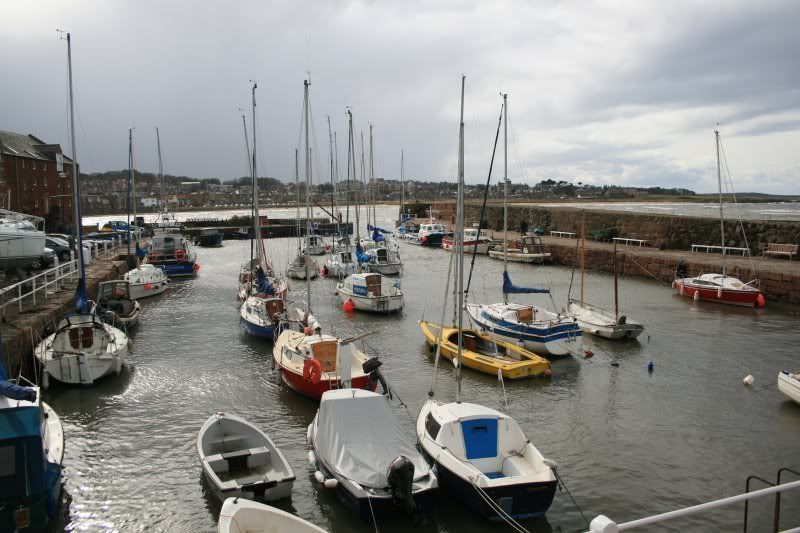 I might have known I'd put my hot water bottle away too soon!
Last week it was all gardening and thinking of Summer. But then Winter came back with a vengeance, coupled with a high tide.
Have a look
if you don't believe me. The harbour usually looks like the picture above. Compare that with the video.