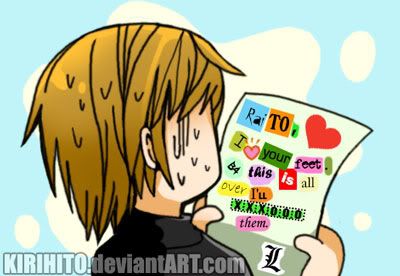 I had a bit of fun this week entering
Nicola Morgan's Bad Query Competition
. I'm a bit chuffed to get mentioned as a runner-up. Do take a look at the winning entry and some excerps from the other contenders. In case you're interested here was my entry:
Dear Derek

I'm sure you'll remember me from last year's Duffleberry Writers' Conference. I was the one shouting and waving at the back of the hall during your keynote address. Anyway, you may recall advising me to go off and write, or words to that effect, so it is only fitting I give you first look-see at the fruits of my labours.

"The Gore of Edna" is my debut novel of 250k words. (I know you don't normally handle fiction, but this sci-fi/detective/romcom/thriller crossover is bound to change your mind). I would say it sits somewhere between Agatha Christie and A.A.Milne. Hector Brash is a troubled, pipe-smoking, crossword solving, ex-wrestling detective, still haunted by his wife's demise in a bizarre knitting accident. Called in to solve a particularly brutal murder, he finds himself drawn into a web of vice by the prime suspect, pert paraplegic Edna. But there's a snag. Not only is Edna in the frame for murdering her millionaire playboy husband, she has a penchant for drinking the blood of live animals and decorating her house in Seventies memorabilia. Can Brash come to terms with these failings and find true love? Or will he stick to his crosswords and send her down instead?

I don't want to pressure you at all, but I should warn you I saw a very similar storyline on Afternoon Theatre last week so it can only be a matter of time before Meryl Streep's agent comes looking to buy the film rights. Trust me, this is going to be HUGE, so act now or you'll be kicking yourself.

I am happy to send the manuscript, so if you are interested please call me on 23456 567890. Any time is fine, only please don't call after 9pm as the phone ringing makes the neighbour's whippets go mental and it takes hours to settle them down.

Yours sincerely,
Kevin Futtock

P.S. At 250k words I realise it's a tad on the long side, but I could probably cut it down to 240k at a push.

P.P.S. Please excuse the smudges on the page but I have a heavy cold.