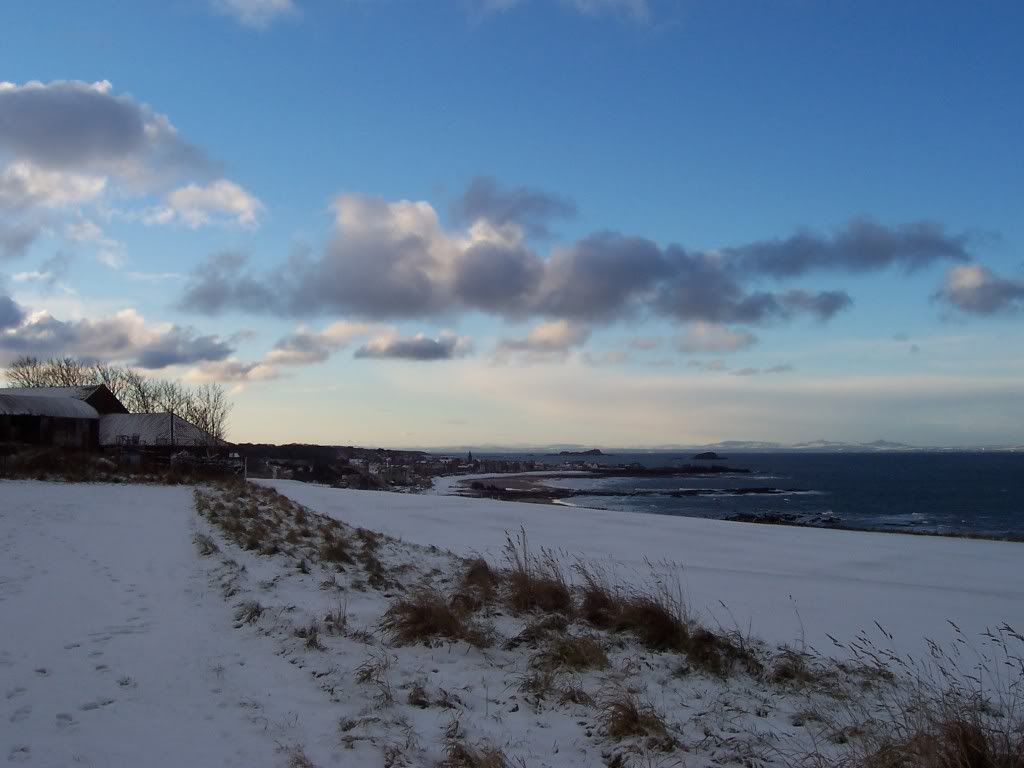 It has snowed on and off for the past two days and nights. Yeah, I know, it's magical to look at, but the novelty wore off about mid morning yesterday when our cleared pathway got covered by another blizzard and I nearly got frost bite operating my camera. And the Met Office is predicting two weeks of these arctic conditions.
The roads are barely passable and uninviting. We live on the outskirts of a medium sized coastal town which hardly ever gets ice and snow because of its proximity to the sea. I can only assume the conditions are much worse inland because so far I haven't seen one snow plough or gritter go past here although we're just off a major trunk road. It's a weird feeling, the dual sense of connectedness as everyone suffers the same conditions, with the disconnectedness of being cut off from the rest of the world. Luckily we have a supermarket within walking distance so we shouldn't starve.
Theo is finding it all very confusing. The drifts on the golf course were taller than him this morning, so he was scrambling on his belly across the surface of the snow, almost as if he was trying to swim through it. Meanwhile I trudged through it the hard way. There's something about the whiteness contrasting with the black sky and boiling sea that makes you feel very insignificant in a blizzard.